Bernadette Panteah





Message from Our Director,

Our ZECDC Mission will be to preserve our sovereignty, culture, and traditions by acknowledging activities. Tailoring the program to the needs of our Zuni community. We will promote opportunities for self-awareness, independence, and healthy lifestyles through delivery of comprehensive services with respect and compassion.

Our ZECDC Vision will be to empower our participants and their families to become motivated, confident, and successful.
To be productive members of our Zuni Community, by providing access to resources, and economic development opportunities.




---
Zuni Youth Career Exploration Life Skills Program
Click the link below to register
---
Introduction

On October 1, 2000, The Pueblo of Zuni integrated seven (7) programs to transition under Public Law 102-477, which is The Indian Employment, Training, and Related Services Demonstration Act of 1992. The following federeal agencies provide funding for the programs that were consolidated to establish a program called the Zuni Education & Career Development Center (ZECDC).
Department of Labor

Workforce Investment Act (WIOA)

Bureau of Indian Affairs

Higher Education
Job Placement Training Program (JPT)
General Assistance (GA)

Department of Health & Human Services

Child Care Development Fund Program (CCDF)
Native Employment Works (NEW)


Temporary Assistance for Needy Families (TANF)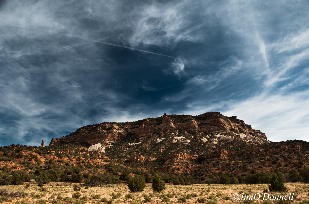 Dowa Yalanne (Zuni: Corn Mountain)
---
Service Area

The established service area for the ZECDC is the Zuni Indian Reservation, which includes the communities of Zuni Pueblo and Black Rock. The eligible service population includes Zuni enrolled Tribal Members, members of other federally recognized Native American Tribes residing on the Zuni Indian reservation, are eligible for all services except for TANF
---
© Copyright 2015 Pueblo of Zuni-Information Technology. All Rights Reserved.